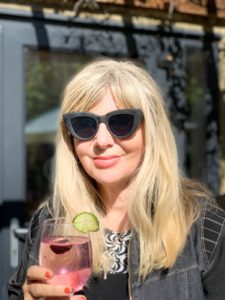 I'm Janey Lee Grace. I used to wake up at 3 am hating myself for drinking too much, until the 'wine witch' came calling at 6pm the next day and it started all over again. In 2018 I quit for 'Dry January' and never looked back.
I had stopped before, but this time was different. Why? Because I became aware of a whole new world of possibility!
I saw that alcohol had been stealing my joy, and being sober made me brave! I knew I needed emotional support, encouragement and the right nutrition and lifestyle advice to really make this behavioural change.
I started the podcast Alcohol Free Life (200K downloads) and have been blessed with amazing guests, and I gave a TEDx talk Sobriety Rocks – Who Knew! I'm trained in EFT and I've trained to be an optimum health and wellbeing coach working with grey area drinkers to help them overcome the 'alcohol obstacle'.  I want The Sober Club to be an amazing hub of inspirational resources and a rocking community where people support each other.
Janey Lee Grace is an author, commentator, and co-presenter on the UK's biggest radio show, BBC Radio 2's  Steve Wright in the Afternoon.  Janey has written five books on Holistic living including the #1 Amazon best seller Imperfectly Natural Woman and currently writes columns for many magazines, and runs training workshops and consultations on Media Breakthrough for holistic businesses and solopreneurs.